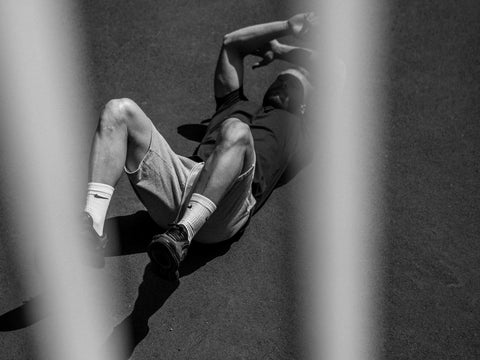 health = wealth, a mindset to improve all aspects of life by Jonny Hammond
With a strategic approach that centres around training for the body and the mind, Jonny Hammond is quickly becoming a notable name in the industry. A Birmingham local, we were lucky to spend some time with Jonny discussing his motivations, methods and his personal ethos.
health = wealth.



I approach my training with a number of fused styles. They tend to all share the common theme of functionality.
A typical cohort of weekly workouts include explosive body weight circuits, cross fit, strength and conditioning and long runs. I never train for more than 45 minutes, which I feel is ample, matched with the correct intensity! In my opinion, if you're purely training for aesthetics, you're doing it wrong. A combination of looking good and 'feeling good', I feel is the best mix. 


Growing up in a house full of brothers, we were all subconsciously competing to be better than each other at any sport. I was gripped from the early stages of secondary school. This, further down the line, lead to playing high level rugby until the age of 21.
After suffering a serious ACL injury, I had to change my focus and decided to be the man to ensure athletes were ready to give their all on the pitch, in which I graduated from university with a sports degree. Up to now, working in the city of Birmingham, helping all walks of life improve their health, as a whole!
If you're purely training for aesthetics, you're doing it wrong.
I train because it is part of my identity. Not only in my business, but relating to my personal ethos, nothing in life worth having, comes easy. Just like chasing an ideology of the perfect physique, this mindset is what can allow yourself to strive for improving your opportunity and how you want your future to pan out.

My goals:
Provide engaging education around fitness & health
Improve people's relationship with physical activity
Become one of the most respected trainers in the UK

Discover @jonnyhammond_   
Photography by @wip.sessions
Stronger together
Sign-up below for exclusive content and limited-edition product. No spam, just results.