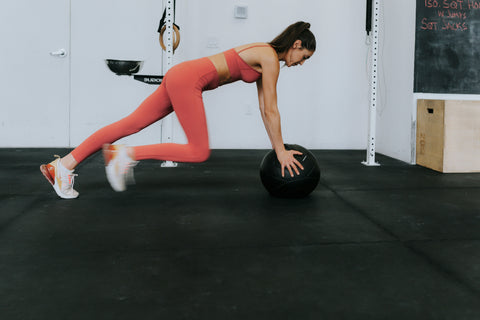 Workout of the Week - 03
WORKOUT & WIN


We're giving away one item of gym wear from our Core Collection every week, until 1st August 2020.


You need to be following us on Instagram @peakvigour  
Every Sunday we'll post a new Workout of the Week


THE WORKOUT
Target 3 Sets of 12 Reps per exercise.
Complete each exercise in order before starting the next.
30 seconds rest between sets. 60 seconds rest between exercise.

WARM UP
Burpee's

MAIN SET
Plank Walkouts
Flutter Kicks (for time)
Modified V-Sit
Hollow Hold (for time)

COOL DOWN
Stretch
WIN any one piece from our Core Collection 
 🡓
TRY IT
CAPTURE IT
SHARE IT
TAG US & 1 FRIEND
Simple!
Take a photo or video and we'll select a winner at random every Saturday on Instagram. The winner can then choose any one item from our Core Collection.
Remember tag: @peakvigour  #peakproclub and 1 friend to be in for a chance to win.
Follow: @peakvigour